Sullivan County Commissioners To Hold Special Called Meeting To Discuss School Funding Issue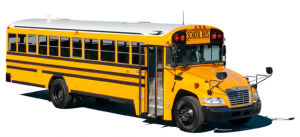 Facing a shortfall of an estimated four million dollars a month and the possible closure of Sullivan County Schools, County commissioners have called a special, open meeting for next Wednesday. Commissioners will to try address an 800 thousand dollar difference in funding based on county commissioners and board of education enrollment figures. Commissioner John Gardner remains optimistic.
(: )…WE CAN HEAR EVERY PARTY INVOLVED AND THIS A A TERM I LIKE TO USE COME TOGETHER TO A JOINT AGREEMENT AND THERE'S NO REASON WHY WE CANT DO THAT.
The meeting is scheduled for next Wednesday at the Sullivan County Courthouse at six pm and is open to the public and other interested parties.