Emergency Crews in Chilhowie Rescue Driver Who Crashed into river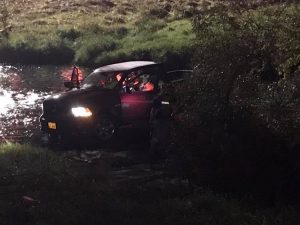 A driver was rescued and airlifted to the hospital following a crash Sunday night near Chilhowie.
According to the Town of Chilhowie Fire and EMS rescue, crews were called to accident just afternoon 9:30 Sunday at the intersection of Fox Valley Road and Porter Valley Road. Emergency personnel say they found a truck that had went down an embankment and into a river. The driver was extricated from the vehicle and taken to a trauma center.
The driver's condition is unknown.
Courtesy of Image: Town of Chilhowie Fire & EMS