Johnson City Man In Jail for Allegedly Entering Subway Intoxicated and Choking Female Worker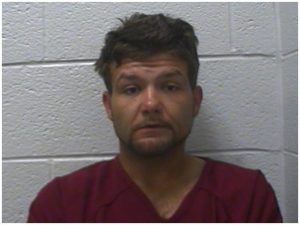 A Johnson City man is in jail on accusations he choked a woman at a Subway.
Joshua Wallace, 26, is charged with aggravated assault. The incident, which occurred more than two weeks ago according to police, happened around 9:00 p.m, the time the business was beginning to close. Wallace allegedly entered a Subway on South Roan Street intoxicated, and choked the female victim. Authorities arrested him over the weekend, and he is expected in court Monday afternoon.
Courtesy of Image: Washington County Detention Center