Non-profit group picks Scott County K9 officer for new protection vest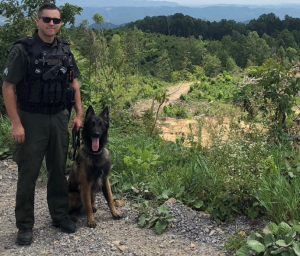 The Scott County Sheriff's Office has received a gift of a special safety vest for one of its K9 officers.
The agency announced that the Massachusetts-based group Vested Interest in K9s will be outfitting K9 Officer Apache with a bullet and stab-proof vest in the coming weeks. Vested Interest has donated more than 3,000 vests to dogs in all 50 states and has provided cost savings in the millions for local departments.
Since Apache joined the force earlier this year, the officer has assisted in drug cases that have placed 40 suspects behind bars.
(SCSO VA)