Accident in Bristol Under Investigation Following Driver Airlifted to the Hospital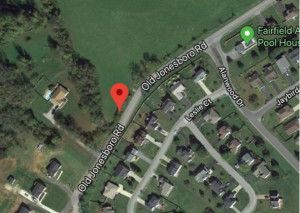 The Sullivan County Sheriff's Office has launched an investigation into a serious accident that occurred Tuesday afternoon in Bristol.
Information from the office says two vehicles crashed on Old Jonesboro Road near Valley Pike Road. One of the drivers in the wreck was airlifted to the hospital, and the severity of that driver's injuries are unknown at this time. The Sheriff's Office called in its Fatal Incident Reconstruction Support Team to investigate the seriousness of the accident.
No further information is available.
Courtesy of Image: Sullivan County Sheriff's Office