New Smoking Policy To Take Effect Today at the VA Nationwide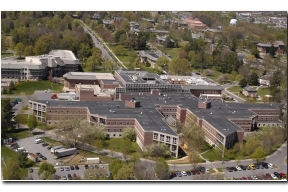 A new policy takes effect beginning today regarding restriction of smoking at the VA nationwide including at the James H Quillen location in Johnson City.
According to the Department of Veterans Affairs, the policy change was enacted in June, which will restrict smoking for anyone who enters facility grounds, including patients. Historically, designated smoking areas allowed for individuals to smoke on the VA property, but growing evidence towards health issues caused by second and third-hand smoke has led to a policy change.
More information available here.
Courtesy of Image: James H Quillen VA Medical Center/va.gov