Record heat in September pushes power demand for TVA to record levels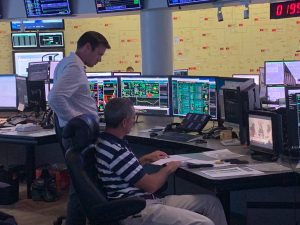 Following a month of record-setting power demand, officials with the Tennessee Valley Authority had to work overtime to keep customers cool due to record heat in September.
Statistics released by the agency show they had nine days last month where electricty demand exceeded 28,000 megawatts—the most in TVA history. And for the month of September, the daily power load average more than 26,000 megawatts—the highest peak load for any September in the history of the power provider.
(Tennessee Valley Authority / Facebook)