Dante community in Russell County to use grant dollars to construct ATV, walking trails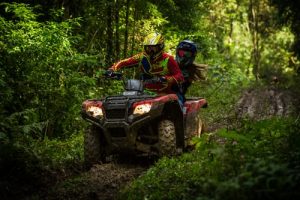 Safety and tourism are at the heart of several projects in the Dante community of Russell County, Virginia that were awarded with $269,000 through a program underwritten by the Dept. of Mines, Minerals and Energy.
Plans for the town include a two-mile system of ATV, walking and biking trails in the community along with reclamation projects that will turn two former mining sites into potential development property while improving the safety on those lands.