Former Scott County, Virginia deputy facing federal embezzlement, wire fraud charges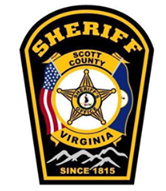 A former Scott County Sheriff's Office deputy plans to plead guilty following a local and state investigation into a scheme to collect excessive overtime pay funded by federal dollars.
Jeffery Scott Spicer waived his indictment on two federal counts and has signed off on a plea agreement after being charged with embezzlement and wire fraud, according to court documents.
Prosecutors said Spicer collected more than $21,000 in overtime and ran a phony company that was charged with monitoring individuals placed on home arrest.
Details in the court file show Spicer contracted with another company to do the monitoring and he solicited sex and nude photographs from some offenders in exchange for money and not notifying Circuit Court officials of non-compliance. The indictment also said Spicer was paid off by select law enforcement officers to take their online course testing required for state certification.
Spicer is scheduled to appear again in US District Court in Abingdon on Nov. 11.