State Police: One dead following crash involving school bus in Russell County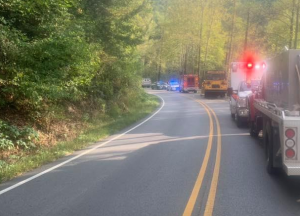 One person is dead following a wreck involving a school bus Wednesday afternoon in Russell County according to the Virginia State Police.
No children were on the bus at time of the crash that took place on Route 63 near the Dante community just after 4 p.m. The St. Paul Fire Department posted on their social media account that several agencies were called to the scene located between YMCA Hollow and Dingus Memorial Church.
The name of the victim had not been released at the time of the report.