VA Doctor Convicted on 861 Federal Drug Charges Sentenced to 40 Years Behind Bars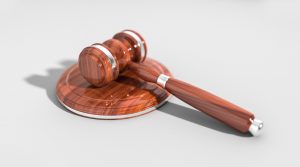 A Martinsville, Va based doctor, convicted on 861 federal drug charges is sentenced to 40 years in prison.
Dr. Joel Smithers received the sentence Wednesday in federal court in Abingdon, for his role in a multi state pill mill scheme, that resulted in 500,000 prescribed substances being distributed including oxycodone and fentanyl and took in over $700,000. Smithers scheme also contributed to the death of Heather Hartshorn, a West Virginia woman who overdosed in February of 2017 after receiving a prescription of oxycodone and oxymorphone. Heather's mother Ramona had this to say following the sentencing.
"It's a tragedy, but its happening everywhere. I do think the 40 years was just."
He was fined $86,000 and following the end of his sentence, he is ordered to serve three years supervised release.