NC Woman Arrested on TennCare Fraud and Theft of Services Charges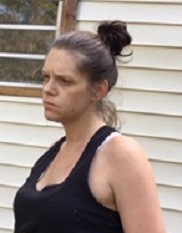 A Mitchell County, North Carolina woman is facing TennCare fraud and theft of services charges for allegedly misrepresenting her circumstances to try and qualify for the state insurance program.
Julie Carpenter was arrested Tuesday on charges of one count of obtaining benefits through TennCare without being qualified and one count of theft of services over $10,000, according to the Office of Inspector General. Investigators say Carpenter reportedly lied about having custody of her son and falsely reported for nearly a year and a half of being a resident of Tennessee, when in fact she resided in North Carolina. If convicted, she could face up to 24 years in prison. The case is being prosecuted by District Attorney Ken Baldwin.
She is being held in Johnson County, TN.
Courtesy of Image: tn.gov