UPDATE: Kingsport school leaders to meet with family of preschooler who wandered from Lincoln Elementary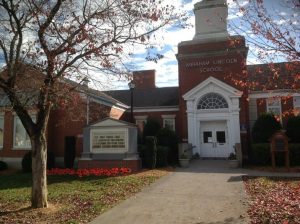 Administrators with Kingsport City Schools plan to meet Friday with the family of a 4-year-old Lincoln Elementary student who managed to find her way out of the school during a bathroom break and walk a number of blocks away toward her home downtown alone.
Assistant Superintendent of Administration Andy True told us district and school-level leaders continue to investigate the situation while reviewing protocols and improve on safety measures. True also said they plan to use the information they gather to make Lincoln and other schools safer. The preschooler was escorted to her home by a Good Samaritan after she left the campus.
True's Statement to SuperTalk:
"District and school-level administrators are continuing to meet today to make sure we have fully investigated the situation and to finalize the safety action items that are coming out of those discussions. There will also be outside individuals that will come in to review the situation and that plan, and administrators are meeting with the family tomorrow to review the work that has taken place over the last 24 hours.
"Our desire to learn as much as possible about what occurred and develop a plan that will best ensure not only the safety of Lincoln students, but also take that information to make all of our schools safer."
(PHOTO: Kingsport City Schools)