UPDATE: Man who triggered 2017 lockdown at Patrick Henry High guilty of federal drug charges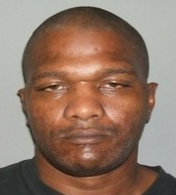 The suspect who triggered a lockdown at Patrick Henry High School in 2017 has been found guilty on drug charges following a trial in federal court in Abingdon.
Devon Scott Coleman, 40, of Glade Spring was found disoriented inside a car parked in front of the school by a resource officer. A search of the vehicle revealed an assortment of drugs, a handgun and a crossbow, according to police.
Prosecutors also said that Coleman was one of 28 individuals charged in Operation California Dreaming—a methamphetamine ring that operated in Northeast Tennessee, Georgia and California. He will be sentenced January 8 and faces 10 years to life in prison.
(WCSO VA)