JCPD Captures Bristol, VA Fugitive Wanted for Assault on Law Enforcement and other charges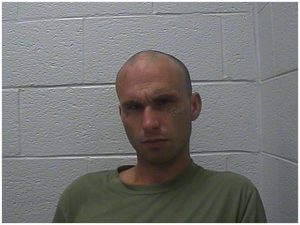 A man wanted in Bristol, VA for numerous charges including two counts of assault on law enforcement officers has been captured in Johnson City.
According to police, Lynden Crumley, 26, is charged with being a fugitive from justice. Authorities say they were called to a home on Dave Buck Road Wednesday morning in reference to multiple individuals trespassing on a property. When police arrived, they located and identified Crumley, then found the active warrants against him. He was arrested and taken to the Washington County Detention Center.
He is scheduled to appear in court October 17th.
Courtesy of Image: Washington County Detention Center