Bomb techs sent to Limestone to inspect suspicious item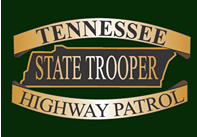 A false alarm for bomb squad teams called to Washington County, Tennessee when a suspicious item turns out to be a canister used in a worldwide treasure hunt game.
A report from the Tennessee Highway Patrol says the roadway was closed while officers inspected the item attached on a guardrail near a bridge on the route located near Bailey Bridge Road in Limestone. The item was discovered when crews for the Tennessee Department of Transportation inspected a nearby bridge, according to TDOT spokesman Mark Nagi.
The geocache was secured and the road was reopened to traffic.