Orebank section of new Greenbelt extension in Kingsport nearly completed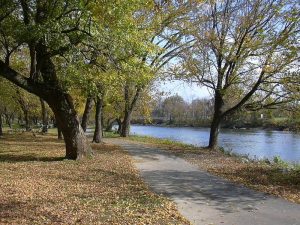 City crews are nearing the completion of a nearly $1 million expansion to Kingsport's busily-traveled Greenbelt trail.
The extension stretches into the Orebank Road area and will connect with existing sidewalks near Cleek Road, according to city planners. This newest addition includes a new pedestrian bridge that spans more than 300 feet. Once it's done, the new pathway will help the Greenbelt grow to 10 miles for walkers and bikers.
(City of Kingsport)