Washington County Man Accused of 2017 Triple Murder Scheduled for Trial in April 2020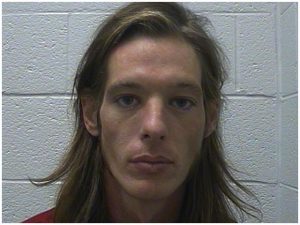 A trial date has been set for a man accused in a December 2017 triple murder of a Washington County family.
Derrick Benjamin Sells is facing three counts of first degree murder and numerous other charges for his alleged role in the death of Robert and Kyanna Vaughn and their unborn child. Investigators say the shooting occurred on December 3rd, 2017, and at the time of the incident, two children were inside the home. Sells was placed on suicide watch nearly a month after the incident, and has made numerous appearances in court over the last year and a half.
He is scheduled to go on trial in Washington County beginning April 20th, 2020.
Courtesy of Image: Washington County Detention Center