BTPD: Man Arrested on Child Sex Charges, Police Asking Public for Additional Information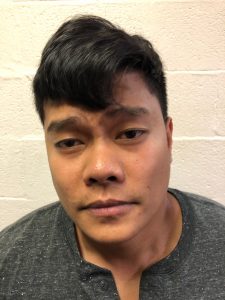 A man in Bristol has been arrested on child sex charges following a two month investigation into incidents with two juveniles.
Marbin Wellons, 28, has been indicted by a Sullivan County grand jury on charges of statutory rape by an authority figure, attempted statutory rape by an authority figure, and sexual contact by an authority figure. According to investigators, a possible sexual assault by Wellons occurred in 2016, and he would occasionally supervise the two children. Wellons is currently held on a $50,000 bond in the Sullivan County jail, and the investigation is still ongoing.
Bristol Police ask anyone including witnesses with additional information in the case should contact Detective Jimmy Dillard at (423)-968-1426, or by email at jdillard@bristoltn.org.
Courtesy of Image: Bristol Tennessee Police Department