Police: Victim hit by car in Johnson City apartment complex following fight in parking lot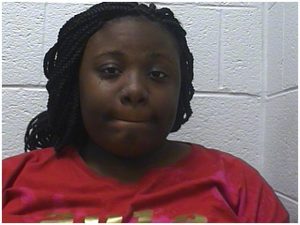 Two people are charged following a fight at a Johnson City apartment complex where the victim was struck by a suspect's car.
Police said Jemiah Joy had vandalized the victim's car parked at Evergreen Terrace Apartments on Ashley Road, the altercation took place and then Diona Edwards hit the victim with her vehicle as she left the property. Edwards is charged with aggravated assault and Joy is facing one count of vandalism. Both suspects, both 19, are scheduled to appear in Sessions Court for arraignment.
(Diona Edwards / WCDC)