Chilhowie Emergency Crews Rescue Teenager that was Stuck on a Roof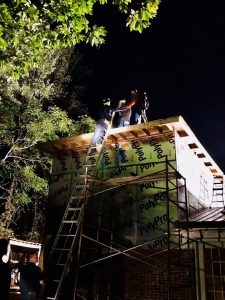 Fire crews helped rescue a teenager who was stuck on a roof for three hours Wednesday night in Southwest Virginia.
According to a post on social media from the Town of Chilhowie Fire & EMS Department, a call came in just after 9:00 p.m of a male subject on a roof in the Dry Fork area. Emergency officials determined that a teenager had climbed up onto a second story residential roof, but had been unable to climb down. After over an hour on scene, officials were able to bring the teen to safety.
Courtesy of Image: The Town of Chilhowie Fire & EMS Department