Report: TN College Enrollment Numbers Up for 2019 Fall Semester; 2 of 3 Northeast TN Colleges Down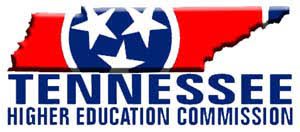 New data from the Tennessee Higher Education Commission shows overall enrollment across Tennessee colleges is up nearly 1 percent from last fall to this fall.
According to Mike Krause, Education Commissioner, this is the fourth consecutive year of growth in collegiate enrollment in Tennessee. Some colleges in our region though are not feeling those effects. Latest figures show enrollment is down by 0.8% at Northeast State Community College, and 1 percent at East Tennessee State University. Growth has been felt though at Walters State, with a 2.2% increase in enrollment. The largest growth from last fall to this fall is Tennessee State University in Nashville, with a 4% enrollment increase. The largest drop in enrollment in the state is Nashville State Community College, with a 4.8% drop.
Full statistics are available here.
Courtesy of Image: tn.gov/TNHEC Logo