Shooting in Kingsport: Suspect on the run, victim left in serious condition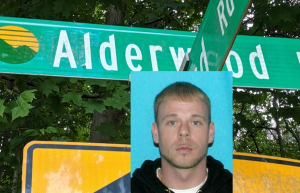 Kingsport police are searching for a suspect in a Thursday afternoon shooting that left a 19-year-old man in serious condition.
Authorities said that Travis Gale Bishop, 39, entered a home on Alderwood Drive just after 3 pm and got into a fight with the victim who police said was shot in the leg by Bishop. Police determined that Bishop and the victim knew each other prior to the shooting and that the incident is believed to be isolated.
Bishop is currently facing charges of especially aggravated burglary, aggravated assault and a weapon charge. Anyone with information on Bishop's whereabouts should contact Kingsport police at (423) 229-9429, (423) 246-9111 or submit an anonymous tip by clicking here.