UPDATE: Police report details suicide note suspected Kingsport killer left at gas station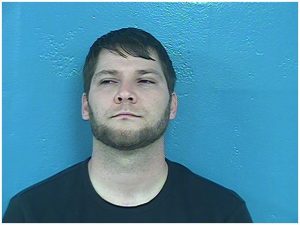 An incident report from the Hamblen County Sheriff's Office obtained by SuperTalk reveals how officers were able to locate Nathanial Young—the man charged with the murder of Kingsport's Melissa Mingle and her unborn child.
Young reportedly left a suicide note at a gas station that was found by a customer. Police reported that Young said he was headed to a camping spot at Cherokee Lake and that he didn't deserve to live. The report said officers went to the lake site and found Young slumped over in a car that had a hose running from the exhaust pipe to inside the car. Two officers were able to revive Young with CPR.
Young is now awaiting another court appearance scheduled for Tuesday.