Johnson County Man Killed in Head-on Collision on Highway 421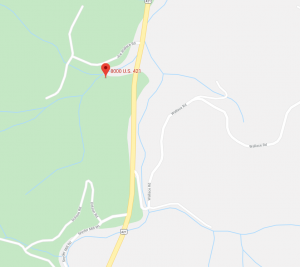 A Mountain City man has died following a fatal accident in Johnson County Thursday morning.
A Tennessee Highway Patrol crash report says Brandon McCoy, 33, was traveling south on Highway 421, when the vehicle he was traveling in crossed over the center line, striking another motorist head on. The driver and passenger of the vehicle hit head on were not injured in the crash. THP says McCoy was not wearing his seatbelt.
Courtesy of Image: Google Maps