Report: Greeneville man pulls down his shorts when police arrive at restaurant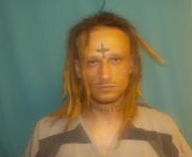 A Greeneville man is charged after police said he exposed himself outside of a restaurant on East Andrew Johnson Highway.
Thomas D Hankins is charged with indecent exposure, resisting arrest and public intoxication. The police report said officers spotted Hankins near Applebees and the suspect pulled down his shorts when they arrived. He ran from the policemen and was taken into custody after one of the officers displayed a stun gun. Hankins was reportedly very intoxicated at the time of his arrest, the report said.
(GCDC TN)