UPDATE: Video surveillance shows last minutes of victim's life in Greeneville laundromat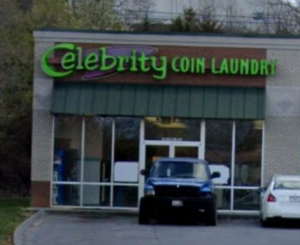 We're learning details on the final minutes of a man murdered outside a Greeneville, Tennessee laundromat earlier this month. They were revealed during a press conference announcing the caputre and arrest of suspected killer Stanley Mossburg, who is now facing 30 charges that includes the Oct. 2 death of Christopher Short.
The officer said that video surveillance showed Mossburg entering Celebrity Coin Laundry and pulling a gun on Short, forcing him into a bathroom. The two then emerge from the bathroom four minutes later with Short bound by his wrists and arms and being marched outside.
The sheriff said Short was slashed with a knife and murdered by Mossburg in a wooded area near the laundromat. Judd said that Mossburg took Short's cell phone and automobile and fled the scene.
Short's wife became concerned about her husband and texted him, the sheriff said. Mossburg reported replied back with graphic language, alerting the woman that something was wrong with her husband, Judd noted, and she called 911. Short's body was not discovered until the next morning.
"A man trying to do laundry in Tennessee is dead for no other reason than he's in a laundromat doing the week's laundry," Judd said.
Mossburg is also accused of killing two people in Winter Haven, Florida on Sunday.