Johnson City dedicates new $1M police training facility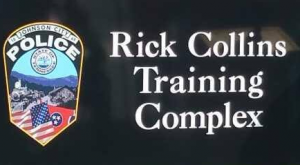 New facilities will be available to men and women who will study and train to become police officers in Johnson City.
The new $1.4 million dollar training facility located on the campus of the Rick Collins Police Training Complex at Bull Rowland Boulevard has been dedicated. Portable classrooms are being replaced with a 5,000-square-foot building that includes a 60-person classroom, conference area, administration facilities and other dwellings that will help new officers complete required state certification classes and specialized training.
(JCPD / Facebook)