Kingsport Man Arrested on Drug Charges After Police Locate Marijuana and Paraphernalia Inside Hotel Room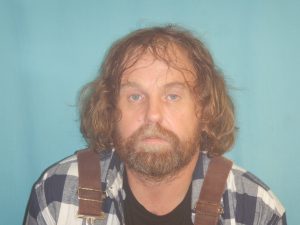 A Kingsport man is facing numerous drug charges after police find drugs in plain sight at a hotel in Bulls Gap.
A report from the Greene County Sheriff's Office says they were called to the Super 8 Motel early Thursday morning, in reference to a disturbance. When deputies arrived, they went to a room that suspect John Bowers was in. A hotel personnel found the door damaged when he attempted to use a key card to enter. After refusing officer orders to open the door, authorities entered and found marijuana, baggies, syringes, and other paraphernalia inside. A search of the room found multiple compartments cut out of the box spring and wood framed chair to hide and possibly conceal drugs.
Originally, police were told the call was a possible burglary, and when they spoke to a witness, he told police he heard what he thought what a fight, and when he opened the door, he saw two men in black hoodies running from the room before entering a white car. Bowers was arrested on charges that include unlawful drug paraphernalia, resisting arrest, and vandalism. He was taken to the Greene County Detention Center.
Courtesy of Image: Greene County, TN Detention Center