Sheriff: Family has viewed video of fatal 2018 officer-involved shooting in Glade Spring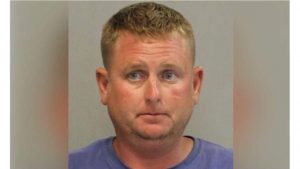 Washington County, Virginia Sheriff Fred Newman says the family of a Russell County man killed in an officer-involved shooting last May in Glade Spring have seen official police video of the incident.
The family of Phillip Gibson II had requested copies of footage collected during the May 8 incident on Highway 11 where Gibson was shot following a police pursuit that started in Abingdon. Newman said in a statement that his agency used discretionary authority given under the Freedom of Information Act in denying Gibson's family access to the video. The sheriff also said that the Virginia State Police should have and did release the footage since they were the lead agency on the case.
That VSP investigation along with a review by the Commonwealth's Attorney's office determined deputies were justified in using deadly force against Gibson who had pointed a weapon at officers.
(PHOTO: SuperTalk 929 Archive)
NEWMAN'S STATEMENT:
Information has been received by the Washington County VA Sheriff's Office that the family of a man shot in May 2018 had in fact viewed a police video of the event.
According to Washington County Sheriff Fred Newman the aunt and sister of the decedent (Phillip Cameron Gibson II) who was shot by deputies in May of 2018, have viewed a video of the incident at the Virginia State Police Bureau of Criminal Investigations Office in Lebanon Va.
"Our Sheriff's Office has taken the position that as we were involved in the incident along with other law enforcement agencies including the Virginia State Police and the Glade Spring Police Department, it would be best for the investigating agency (VA State Police) to release their findings and video if they decided to do so" stated Sheriff Newman.
The Sheriff's Office utilized the discretionary authority given under FOIA (Freedom of Information Act) not to release the video.