WCSO: Man Arrested for Alleged 2018 Home Invasion and Burglary of Intimate Treasures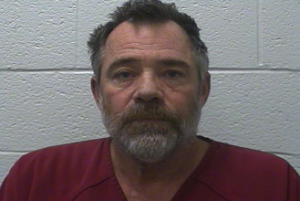 A Jonesborough man accused of a home invasion and burglary of a business has been captured in Indiana.
The Washington County, TN Sheriff's Office reports Michael Gregory Clark is charged with two counts of burglary (one count aggravated burglary) and theft of property. Authorities responded to a home invasion last September in Jonesborough, and later found Clark's fingerprints at the scene. He also allegedly broke into Intimate Tresures in Johnson City on July 27th, with security footage identifying him. Investigators say he confessed to both incidents. A grand jury indicted Clark earlier this month for the break-in at Intimate Treasures.
He has been extradited back to Washington County and is being held on a $15,000 bond. He is scheduled to appear in General Sessions Court for arraignment today at 1:30 p.m.
Courtesy of Image: Washington County, TN Sheriff's Office