UPDATE: Police say Kingsport shooting isolated incident, victim in critical condition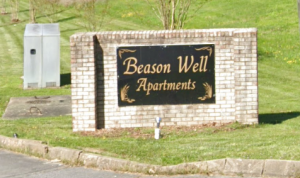 More details have emerged from a Thursday night shooting in Kingsport.
KPD spokesperson Tom Patton says the victim, identified only as a 23-year-old man, was listed in critical condition following the incident that investigators have determined to be isolated. Patton also said the victim and suspect knew each other prior to the shooting that they said happened either inside or near the victim's vehicle at Beason Well Apartments off East Stone Drive where detectives said some sort of exchange occurred.
Police have not released the name of the victim or the potential suspect.
(Google Maps)