Vaping Devices To Be Accepted At National Drug Take Back Day Events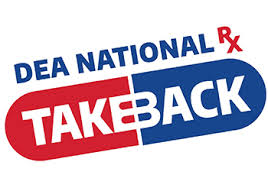 This Saturday, the Sullivan County Anti Drug Coalition along with area law enforcement agencies will hold another annual drug take back day event and this year the Drug Enforcement Agency will also be taking back for the first time vaping devices and cartridges. Alice McCaffrey is the Director of the Anti Drug Coalition.
(:11)…make sure the kids understand that there is no evidence that starting to use a vape product is going to be safe.
The 18th Annual National Drug Take Back Day will be held from 1000 am till two pm at various locations throughout Sullivan County. We have the sites listed below.
SATURDAY OCTOBER 26
KINGSPORT: DOBYNS-BENNETT PARKING LOT
BRISTOL: MUNICIPAL PARKING LOT ANDERSON STREET
BLOUNTVILLE: SHERIFF'S DEPARTMENT PARKING LOT