Dobyns-Bennett Biology Teacher Earns Presidential Excellence Award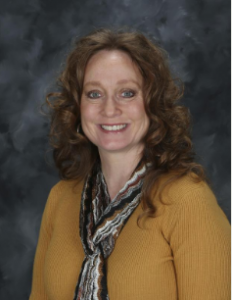 A Dobyns-Bennett High School Teacher is being recognized by the White House for teaching excellence.
Kristina Krautkremer, AP Biology teacher, has been awarded the presidential award for excellence in math and science teaching as one of four teachers to receive the honor in the state of Tennessee, the nation's highest honor for educators in this subject field. Krautkremer gives her remarks following receiving the award:
"I am a strong advocate for early postsecondary opportunities for all high school students and the Presidential Award elevates my teacher voice to a national level," said Krautkremer. "I believe every student benefits from college-level work; my classroom is full of fearless students taking on this challenge every day and succeeding. We are a family and my submission reflects our classroom culture of grit and mental toughness. It is our work that is being recognized with this award and I am honored to be an awardee."
As apart of the award, she will receive a signed certificate from the President of the United States, $10,000 from the National Science Foundation, and a trip to Washington D.C to attend recognition and professional development events. The Presidential Award for Excellence in Mathematics and Science Teaching was established in 1983.
Courtesy of Image: Kingsport City Schools