SCSO Searching for Suspect Wanted for Felony Offenses and other violations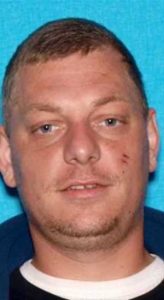 The Sullivan County Sheriff's Office is searching for a man wanted for multiple charges including felony evading arrest and reckless endangerment.
Officials say they are actively looking for Joseph Michael Salyers, 32, who was reportedly seen on a blue sports bike with blue rims in the Bluff City, Silver Grove, and Weaver Pike areas Monday afternoon. Authorities ask for residents in this area to keep a lookout for Salyers, and if spotted, call 911.
Courtesy of Image: Sullivan County Sheriff's Office