Transporation Department Finds Eleven Kingsport School Buses That Meet Recall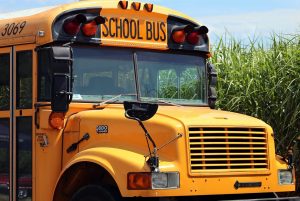 Kingsport City School's Transportation Department has identified eleven school buses they believe are listed in a nationwide recall of some 53 thousand Thomas Line School Buses. Tommy Starnes with the transportation department says Kingsport buses have an extra layer of protection with the three point harness seatbelts on all buses.
(:06)…IF THE STUDENT IS PROPERLY BUCKLED IN THEIR SEATBELT THAT WOULDNT AFFECT US EITHER WAY EVEN IN THE EVENT OF A CRASH.
The Thomas line of school buses are being recalled due to a lack of proper crash protection on the back of some seats.