West Virginia Woman Indicted for Murder and Drug Distribution for Alleged Involvement in June Death of Virginia Man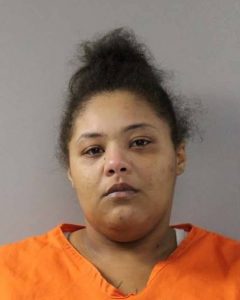 A West Virginia woman has been indicted by a Tazewell County grand jury for charges including felony murder and distribution of scheduled I or II controlled substances.
Michael Lee Dennis, Tazewell County Commonwealth's Attorney, says Brieanna Marshe Walker, 26, allegedly sold a man heroin mixed with two lethal forms of fentanyl following a texting conversation about purchasing the drug. A witness found the victim slumped over in his truck in the parking lot of a local business, which officers with the Bluefield, Virginia Police Department later confirmed the victim has passed away. An autopsy found the victim had died from acute fentanyl and acetylfentanyl toxicity. A grand jury heard evidence on the incident which occurred in June, and officially returned the charges against Walker on September 10th.
Walker was being held on a probation violation charge in Mercer County, West Virginia, but has since been extradited to Virginia. She was arraigned in Tazewell County Court on Tuesday, and is scheduled to appear in Tazewell County Criminal Court December 13th.
Courtesy of Image: Tazewell County Commonwealth's Attorney's Office