Body recovered from Holston River in Hawkins County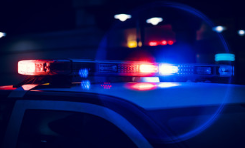 Emergency response officials confirm the discovery and recovery of a body near a boat ramp in Surgoinsville.
According to information released by the Hawkins County Rescue Squad, the search began when a pickup truck was spotted in the Holston River at the Surgoinsville Riverfront Park just after noon on Thursday. Divers with the Kingsport Rescue Life Saving Crew did not spot a body inside the truck upon inspection. The body was recovered just after 5 p.m.