UPDATE: Blackjewel miners to receive back pay following federal suit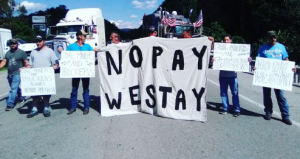 Hours of protesting on railroad tracks and negotiations with attorneys have finally paid off for Blackjewel coal miners in Southwest Virginia and Eastern Kentucky.
A suit brought in US District Court in Abingdon by Secretary of Labor Eugene Scalia has been settled, resulting in $2.7 million in back pay being issued to Blackjewel employees who were left jobless after the company filed for bankruptcy earlier this summer. Workers blocked railroad supply routes to prevent previously mined coal from being moved to prep plants.