UPDATE: Two Teens Missing Since September Found Safe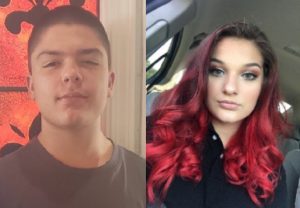 Two Tennessee teens missing with possible ties to the East TN area have been located.
According to an update from the Tennessee Bureau of Investigation, Angela Helms, 17 and Joseph Fitzgibbon, 15, were found safe over the last two days. The TBI sent out a statewide alert for the teens after reporting them missing earlier this month.
Both are from Memphis.
Courtesy of Image: Tennessee Bureau of Investigation