JCPD Arrest Man for Filing False Report, Alleged Attempt to Solicit Sex from Woman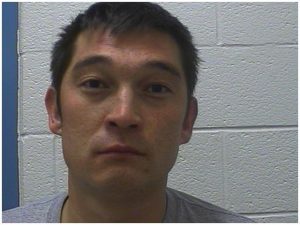 A Johnson City man is jailed after police say he falsely claimed a woman tried to steal his vehicle.
According to Johnson City police, they were called to the Villas at Boone Ridge early Thursday morning for a reported auto burglary. Trevor Lowe, 31, told officers he went to smoke outside and noticed a unknown woman in his vehicle. An investigation found that Lowe had picked up the woman downtown earlier that night. She later told police she had requested a ride to the gas station, but the man asked for sexual services and touched her inappropriately.
Lowe was arrested and charged with sexual battery, solicitation of prostitution, and filing a false report. He was taken to the Washington County Detention Center where he was being held on a $5,000 bond. Lowe was scheduled to be arraigned this morning in Washington County General Sessions Court.
Courtesy of Image: Washington County Detention Center