Police: Fatality reported in early morning crash in Greeneville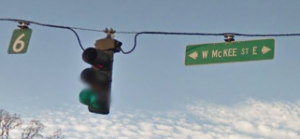 A roadway in south Greeneville was shut down for more than three hours following a car crash that killed one person Monday morning.
According to a report from Assistant Police Chief Michael Crum, the body of Kayla Cody, 20, was found inside a vehicle that had wrecked on East McKee Road near Winchester Drive just after 5 am.
The crash remains under investigation.