Report: Joe Biden to stump for candidates in Virginia on eve of Election Day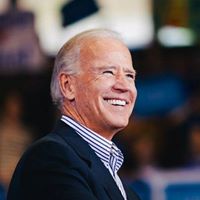 Former Vice President and Democratic presidential hopeful Joe Biden has weekend plans to attend campaign events in Virginia.
The visit comes as both parties vie for control of the General Assembly which now has a Republican majority. The races are being closely watched by political analysts—some of those who view as a test for President Donald Trump and the GOP for the 2020 elections. Virginia is one of only four states where statehouses are up for grabs next Tuesday.
(J. Biden / Facebook)