UPDATE: Suspect in Kingsport dentist office shooting sentenced to life in prison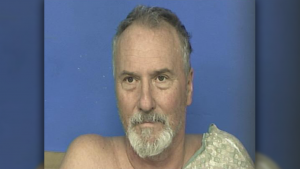 The man accused of gunning down his estranged wife in a Kingsport dentist office in February will spend the remainder of his life in prison.
That is the ruling by a Sullivan County judge after Harry Weaver waived his right to a jury trial in Criminal Court. Weaver, 63, was shot by a patient who was legally carrying a firearm. Weaver entered the office through a back entrance, shot the victim, and then began threatening others before being wounded.
Sullivan County Sheriff Jeff Cassidy called the citizen who shot Weaver a hero for taking out the shooter.