MISSING PERSON ALERT: Police searching for Kingsport teen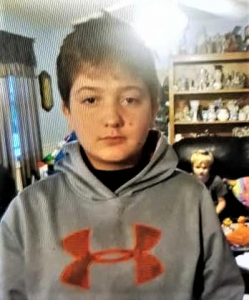 A missing person alert has been issued for a Kingsport teen that was last seen over the weekend.
A report from the Kingsport Police Department said 13-year-old Emmanuel Bear left his home on the evening of Oct. 26 and has not been heard from or seen. Detectives are hoping to receive tips from the public to locate Bear and they do not suspect foul play.
Anyone with information on Bear's whereabouts can call (423) 246-9111 or make an anonymous tip by clicking here.
(KPD)