UPDATE: Mossburg indicted for Florida murders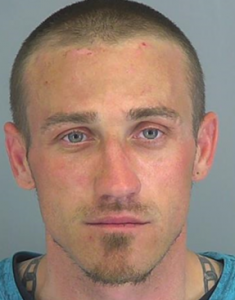 The suspected spree killer that police said violently slashed his victims in both Greeneville, Tennessee, and Florida has been indicted by a grand jury.
Court records from Polk County, Florida show Stanley Eric Mossburg, 35, will be arraigned Nov. 19 on 17 charges related to the deaths of two roommates in Winter Haven on Oct. 15.
Investigators said Mossburg randomly chose Christopher Short to rob and kill at Greeneville's Celebrity Coin Laundry on Oct. 2nd—leaving his body in a wooded area then stealing his car. The Florida victims were tied-up and stabbed to death, police said.
(SuperTalk 929 Archive)