Weather Forecast Forcing Changes to Region Halloween Events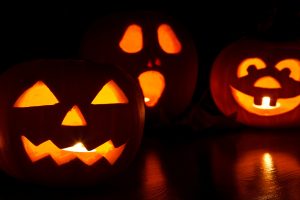 With unsettling weather forecasted for our region today, certain changes have been made to area Halloween events.
Bristol, VA City Manager Randall Eads says the Bristol, VA Police Department are moving their Trunk-or-treat event to Saturday to begin at 6 p.m.
The City of Johnson City is moving their outdoor trick-or-treat event indoors to inside the Memorial Park Community Center scheduled from 4 to 7 p.m this evening.
And the Sullivan County Sheriff's Office will keep their Halloween plans as is, holding their event outdoors this evening at Blountville Middle School's track and field.
And Erwin's Downtown Halloween Celebration will be held from six to eight pm at the Unicoi County High School.
Courtesy of Image: Pixabay