Two Men Arrested in Month Long Burglary, Theft Investigation Case in Wythe County, VA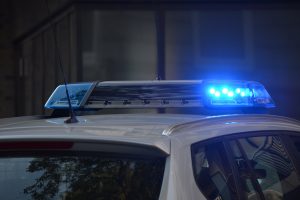 An investigation into alleged break-ins of buildings, and vacant residences in Southwest Virginia has led to the arrest of two men.
According to the Wythe County Sheriff's Office, an investigation was launched into a month worth of burglaries in the Speedwell area of Wythe County. Police developed James Clayton Weaver, 54, of Henderson, NC as a suspect, and after locating him on Wednesday, authorities say he admitted to where he had been taking the stolen items. This led them to find over $7,000 worth of stolen property at a towing business in Smyth County. Items recovered included weedeaters, Car parts, chain saws, tools, an air conditioner, lawn mowers, an air compressors, and a pressure washer.
Police additionally arrested the owner of the property Bobby Junior Haga, 41. Weaver was charged with four counts of grand larceny, four counts of larceny with the intent to sell, and obtaining money by false pretenses. Haga was charged with two felony counts of receiving stolen property. The investigation remains ongoing, and more suspects could be arrested as well as more charges handed down to Haga and Weaver.
Courtesy of Image: Pixabay