Fire Officials in Sullivan County Urging Residents to Get Chimneys Inspected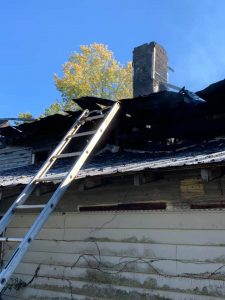 The Sullivan County Volunteer Fire Department would like to remind residents to check their chimneys following response to three house fires over the weekend.
In a Facebook post, the department posted images of a structure fire to a home they responded to, most likely caused by what they say was a defective chimney flue. The department and homeowner of the mentioned fire stresses the importance of regular chimney inspection to prevent others from suffering a similar loss.
Courtesy of Image: Sullivan County Volunteer Fire Department