Kingsport Police Charge Man With Murder for Allegedly Stabbing Wife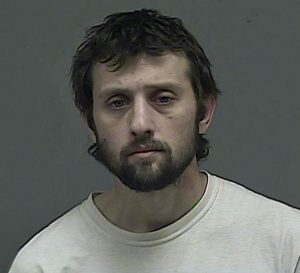 A Kingsport man is facing second degree murder charges after police discovered the body of his wife in their home Sunday morning.
Kingsport Police say they were called to a mobile home on Barnett Drive in reference to a welfare check by request of the landlord due to concerns of alleged martial issues between Jennifer Carr and Tobias Carr, 35. Upon arrival, police spoke with family members who were concerned for Jennifer's well being. They ordered Tobias out of the residence, and while conducting a sweep of the home, they found Jennifer deceased from what police say were multiple stab wounds. After further investigation from detectives, they developed probable caused that Tobias was responsbile for his wife's death.
Tobias Carr was formally charged with second degree murder and tampering with evidence. He was taken to the Kingsport City Jail, where he remains Monday morning without bond. Police say this is an active homicide investigation and no further information will be released at this time.
Courtesy of Image: Kingsport Police Department